The lifespan of a butterfly depends on the species. Some butterflies, such as Tiger Swallowtail and Painted Lady, live 2-4 weeks. Others, such as the Mourning Cloak, can live 8-10 months.
The life expectancy of Monarchs varies. The first brood lives 2-4 weeks, whereas the fall broods of Monarchs may live 8 to 9 months, migrating to Mexico and portions of the southern California coast to over-winter.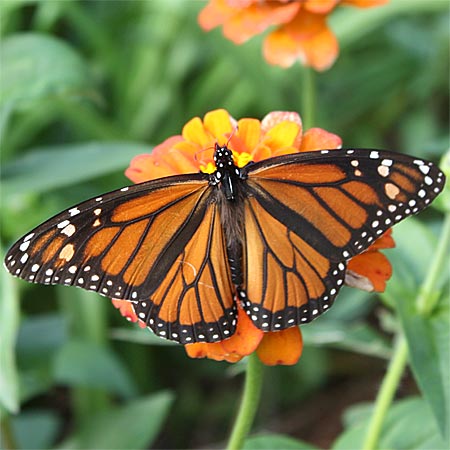 Butterfly and Hibernation
A few late-season species of butterflies, like the Mourning Cloak, may hibernate over winter and re-emerge in spring, surviving up to 10 months.
5 Things Affecting Butterfly' Lifespan
Species: Different species of butterflies have different lifespans.
Climate: Butterflies living in warmer temperatures tend to live longer than those in colder climates. Butterflies in warmer climates are not as likely to be killed by cold weather.
Food: Butterflies need to eat to survive.
Predators: Butterflies are preyed upon by various animals, including birds, bats, and praying mantis.
Parasites and Disease: Butterflies' lives can shorten by parasites and diseases.
The butterfly lifespan is a fascinating topic that scientists are still learning about. By understanding the factors that affect lifespan, we can help to protect these beautiful creatures.
Next up…