Fennel (Foeniculum vulgare)
Copyright: Fred Miller
(aka Sweet Anise)
This gorgeous feathery looking herb stands up to 6 feet tall and has an aromatic scent. It has pretty yellow flowers that bloom in July and August in umbels, small clusters that radiate from a single area on the stalk. Fennel is not only tasty in salads and other dishes but is a delicacy to growing swallowtail caterpillars. This is a must-have plant anywhere around your home for yourself or your butterfly 'friends'. See how we found caterpillars on this plant.
Where to Buy Fennel Plants:
Where to Buy Fennel Seeds:
Fennel Specifications:
Color(s): Yellow
Sun Exposure: Sun
Soil: Well-drained, fertile
Average Height: 3 ft. to 5 ft.
Average Spread: 18 in.
USDA Plant Hardiness Zone: 5 to 9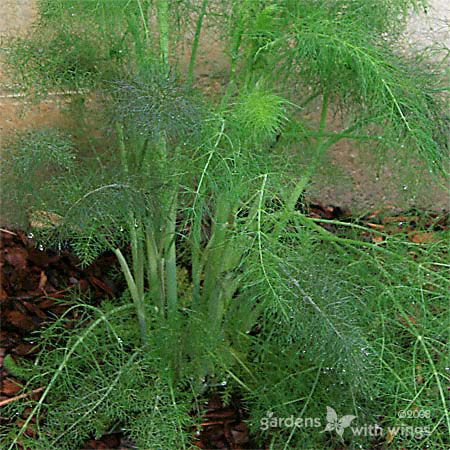 Copyright: Fred Miller