(Submitted by LaVonne)
I never really had any interest in butterflies. Years ago I lost my brother. I have several acres of land but no butterflies until the spring after my brother passed.
I also had a sister pass many years ago. I am in my yard and a white butterfly has been coming by for a couple of years in a row. I said, 'If this is you, Tim where is Tricia?'
Then the following spring I have two white butterflies. They return every spring.
Read more: The Meaning of White Butterflies
Now there are two white ones this year with a big yellow one. I have seen it two times now.
Read more: Are Butterflies Messengers from Heaven?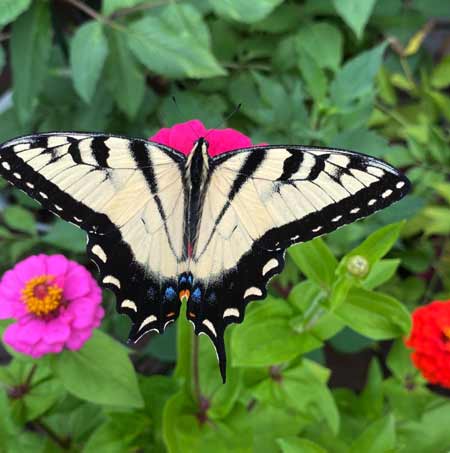 My 90-year-old Mother had a tumor on her bladder removed in the hospital. Everything went well – no cancer. I prayed and prayed everything would turn out ok. I had been praying weeks before her surgery.
On the day I brought her home there were so many butterflies in my yard. I came in to get my daughter to see what I was seeing. It was amazing. I haven't seen any butterflies like that here ever. I have lived here for 20 years.
What a peaceful feeling I get every time they are near. I love butterflies.