Cabbage White Butterfly (Pieris rapae)
Copyright: Fred Miller
The Cabbage White butterfly can be a pest in some vegetable gardens but don't let this discourage you from enjoying this magnificent animal in your butterfly garden. It was introduced in North America in 1860 from Europe, and has become a favorite among children who love to chase them around the yard.
The Cabbage White overwinters as a pupa and emerges in early spring, being one of the first butterflies of the season. It also engages in an interesting and fascinating spiral flight. When a female is not interested in a male, they circle each other, flying higher and higher until the male loses interest and drops to the ground. It is an instinctive behavior that the female does to cause the male to lose interest. These butterflies are fascinating to watch and enjoyed by all members of your family.
See more photos below to help you identify the stages of the Cabbage White butterfly life cycle.
Cabbage White Photos, Facts, And Information
Copyright: Fred Miller
Copyright: Diane P. Brooks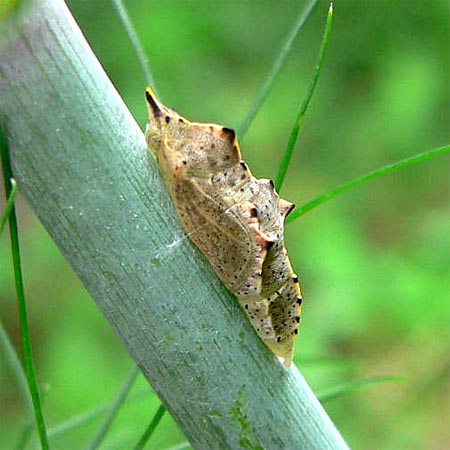 Copyright: Diane P. Brooks
Copyright: Big Stock Photo
Copyright: Big Stock Photo
Copyright: Fred Miller
Cabbage White Host and Nectar Plants
Cabbage White Facts And Information
Butterfly Family: Whites & Sulphurs (Pieridae)
Butterfly Subfamily: White (Pierinae)
Butterfly Wingspan: 1 3/4 in. to 2 1/4 in.
Butterfly Habitat: Fields, vegetable gardens, suburbs
Cabbage White Flight Range Map
Note: Map represents approximate butterfly flight range.