Since the dawn of time, butterflies have been associated with life, love, transformation, and spiritual growth. While it would be amazing always to surround yourself with live butterflies, it isn't possible.
Thankfully, butterfly jewelry makes it easy to enjoy (and benefit from) the presence of one of nature's most whimsical creatures whenever you please. Before investing in a beautiful pair of butterfly earrings or an intricately designed butterfly brooch, familiarize yourself with why someone wears butterfly jewelry.
Butterfly Jewelry Symbolizes Hope
For centuries butterflies have been seen as a symbol of hope. In Celtic culture, it is believed to serve as a guide for making good choices after being presented with a second chance. Butterfly jewelry, whether a pair of earrings or a charm bracelet, can serve as a powerful reminder that although life is short, it is filled with hope and beauty.
With anklets being back in fashion this summer, why not shun convention and wear a butterfly around your ankle instead of around your wrist or neck? A small butterfly charm on a delicate gold anklet will make it easier to overcome your challenges and look super stylish as well.
Butterfly Symbol of Love and Passion
Butterflies are as much a symbol of love and hope as hearts are. There is, after all, a reason it is said that being in love gives you butterflies. An old Chinese legend even speaks of a passionate young man who was led to his true love by a butterfly he was chasing in the garden.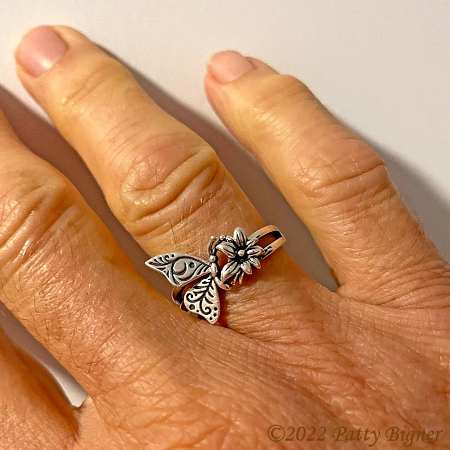 When it comes to jewelry, there is no better declaration of love than presenting your loved one with an engagement or wedding ring adorned with a butterfly. The transformation a butterfly undergoes can signify what a life-changing event a romantic relationship can be. That is why a delicate butterfly pendant, charm, or pair of striking butterfly earrings are all considered a wonderfully romantic gift.
Butterfly Jewelry can Bring Good Luck
Wearing a butterfly necklace or bracelet is bound to bring you great luck, according to many cultural beliefs. While some Native American tribes, for instance, believe butterflies are symbolic of hope due to the changes they undergo and the fact that they serve as a communication vessel for ancestors. Apart from attracting general luck and prosperity to your own life, butterfly jewelry can also bring luck to a loved one.
A butterfly brooch or striking ring may bring good fortune in employment, while a pair of butterfly studs can increase the chances of the wearer's romantic prosperity. Although butterflies are incredibly delicate by nature, many designers are creating beautiful pieces of butterfly jewelry, such as pendants and cufflinks for men who also want to boost their luck.
Butterflies are undoubtedly incredibly significant creatures. Butterfly jewelry is not only beautiful but can symbolize a host of things as well.